𝐇𝐲𝐥𝐢𝐮𝐦 𝐈𝐧𝐝𝐮𝐬𝐭𝐫𝐢𝐞𝐬 𝐡𝐚𝐬 𝐬𝐢𝐠𝐧𝐞𝐝 𝐚 𝐌𝐞𝐦𝐨𝐫𝐚𝐧𝐝𝐮𝐦 𝐨𝐟 𝐔𝐧𝐝𝐞𝐫𝐬𝐭𝐚𝐧𝐝𝐢𝐧𝐠 (𝐌𝐎𝐔) 𝐰𝐢𝐭𝐡 𝐏𝐲𝐞𝐨𝐧𝐠𝐭𝐚𝐞𝐤 𝐔𝐧𝐢𝐯𝐞𝐫𝐬𝐢𝐭𝐲
We are happy to announce that 𝐇𝐲𝐥𝐢𝐮𝐦 𝐈𝐧𝐝𝐮𝐬𝐭𝐫𝐢𝐞𝐬 𝐡𝐚𝐬 𝐬𝐢𝐠𝐧𝐞𝐝 𝐚 𝐌𝐞𝐦𝐨𝐫𝐚𝐧𝐝𝐮𝐦 𝐨𝐟 𝐔𝐧𝐝𝐞𝐫𝐬𝐭𝐚𝐧𝐝𝐢𝐧𝐠 (𝐌𝐎𝐔) 𝐰𝐢𝐭𝐡 𝐏𝐲𝐞𝐨𝐧𝐠𝐭𝐚𝐞𝐤 𝐔𝐧𝐢𝐯𝐞𝐫𝐬𝐢𝐭𝐲, marking a significant step towards revolutionizing the future of education and technology in South Korea.

Pyeongtaek University, a visionary institution dedicated to fostering collaboration between industry and academia, has identified Hylium Industries as the ideal partner for their ambitious "K-Digital Platform" initiative. This forward-thinking project aims to bridge the gap between industrial companies and universities, creating a dynamic ecosystem for innovation and knowledge exchange.

One of the cornerstone projects of this partnership is the establishment of a cutting-edge 𝐃𝐫𝐨𝐧𝐞 𝐄𝐝𝐮𝐜𝐚𝐭𝐢𝐨𝐧 𝐂𝐞𝐧𝐭𝐞𝐫, set to open its doors on February 1st, 2024. This center will serve as a hub for aspiring drone enthusiasts, providing them with state-of-the-art training facilities, expert guidance, and hands-on experience in the world of unmanned aerial vehicles.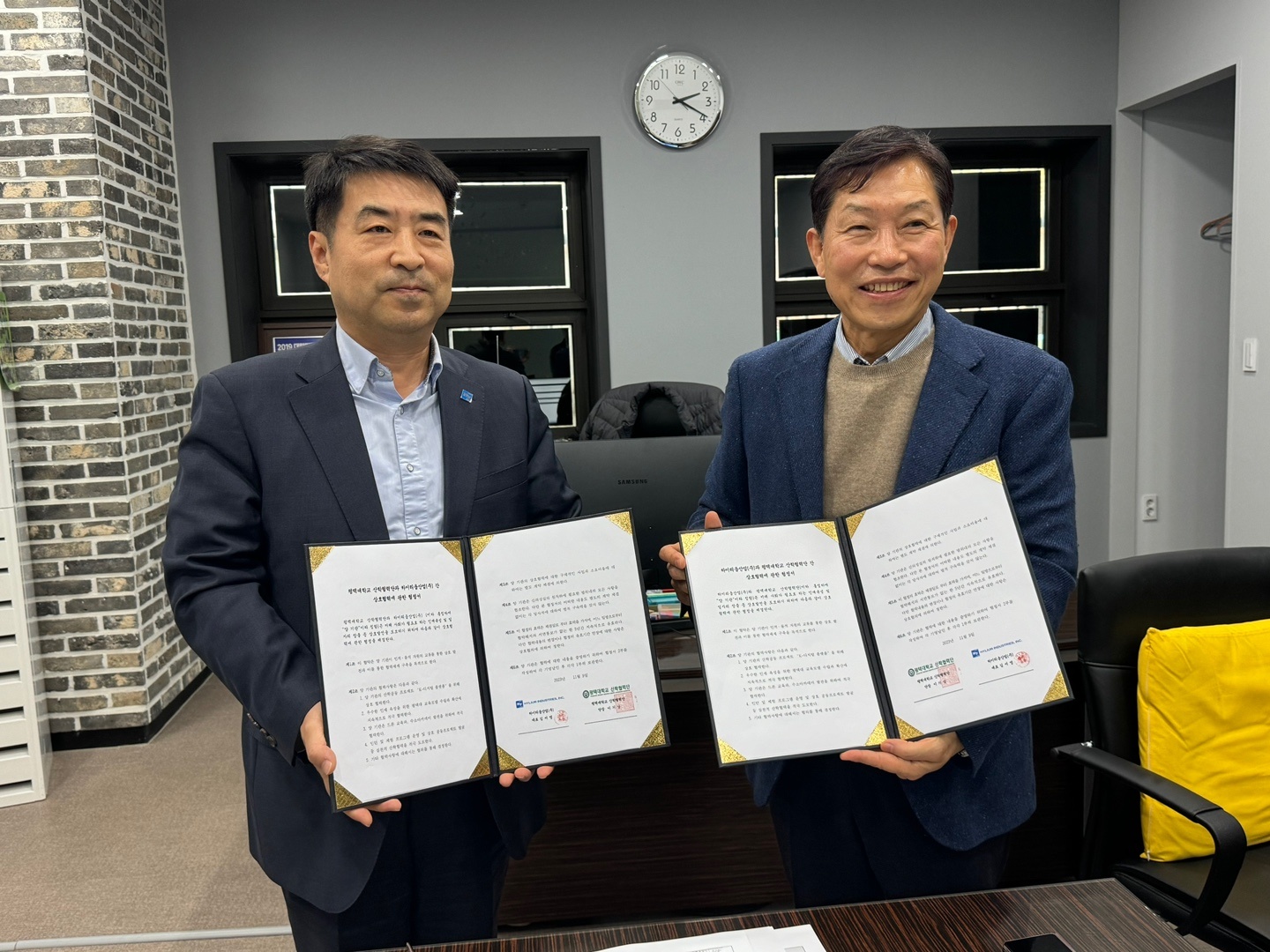 We will also be collaborating on the education program to establish a hydrogen academy. The Hydrogen Academy will be at the forefront of our efforts to drive innovation in clean energy solutions. With a focus on hydrogen production, storage, and utilization, this academy will play a pivotal role in advancing sustainable energy practices. Our goal is to equip students, researchers, and professionals with the knowledge and skills needed to shape a greener, more sustainable future.

But that's not all! Pyeongtaek University, in collaboration with Pyeongtaek City and Hylium, is also exploring the creation of a groundbreaking initiative called "Drone Air City." This visionary concept envisions a cityscape where drones seamlessly integrate into daily life, offering innovative solutions across various sectors, from transportation and logistics to agriculture and public safety.

It's worth noting that this year, in March, the Korean government designated 15 cities as official "Drone Air Cities," underlining the growing importance of drone technology in shaping the future of our nation.

This monumental partnership between Hylium Industries and Pyeongtaek University represents a significant leap forward in the pursuit of technological excellence and education. Together, we are committed to nurturing the next generation of innovators, equipping them with the skills and knowledge needed to lead the way in the rapidly evolving landscape of drone technology and hydrogen energy.

We can't wait to embark on this exciting journey with Pyeongtaek University, and we look forward to witnessing the incredible achievements that will undoubtedly arise from this collaboration.