Hylium Industries Redefines Aerial Innovation with Hydrogen-Powered Drone Flight in Essen
In a stride towards sustainable aerial technology, Hylium Industries, achieved a groundbreaking feat with the successful takeoff of their hydrogen-powered drone during the 22nd German Energy Law Day 2023 in Essen. This historic flight showcased the future of aviation and highlighted the potential of hydrogen fuel cells in revolutionizing airborne endurance and efficiency.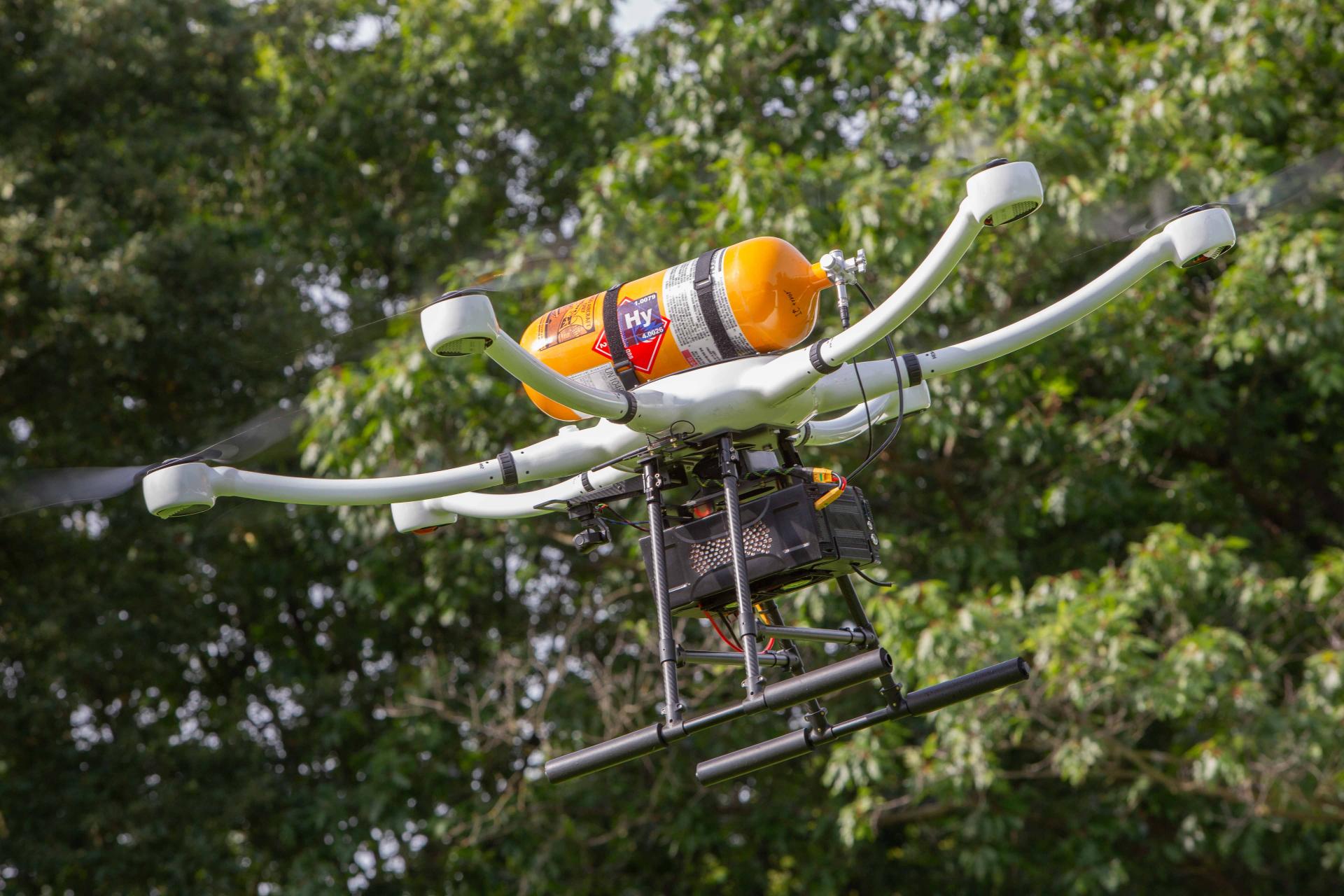 Unveiling the Hydrogen Marvel
The drone, weighing more than 20 kilograms and featuring an impressive wingspan of approximately two meters, marked a new era in flight capabilities. What truly sets this drone apart is its utilization of innovative fuel cell technology that converts hydrogen directly into electrical energy. The result? An astounding flight duration of up to five hours, far surpassing the limitations of conventional battery-powered drones. This exceptional attribute positions hydrogen-powered drones as game-changers for tasks requiring extended aerial presence, such as the inspection of power and gas pipelines.
Hylium Industries' Pioneering Vision
Hylium Industries, Inc., founded in 2014, stands at the forefront of this transformative technology. Building on their success, the company has announced plans to establish a European branch in Essen as early as 2024. This strategic expansion is set to bring their cutting-edge solutions closer to the heart of the European landscape, further fueling the adoption of sustainable aerial technology.
Empowering Innovation through Collaboration
A pivotal force driving Hylium Industries' progress is the support of EWG - Essener Wirtschaftsförderung. Through their visionary #HyTechCheck program, the startup has been empowered to navigate the European market and establish vital connections along the H2 value chain. This collaboration not only facilitates market entry but also contributes to Essen's reputation as a dynamic hub for the energy and climate transition.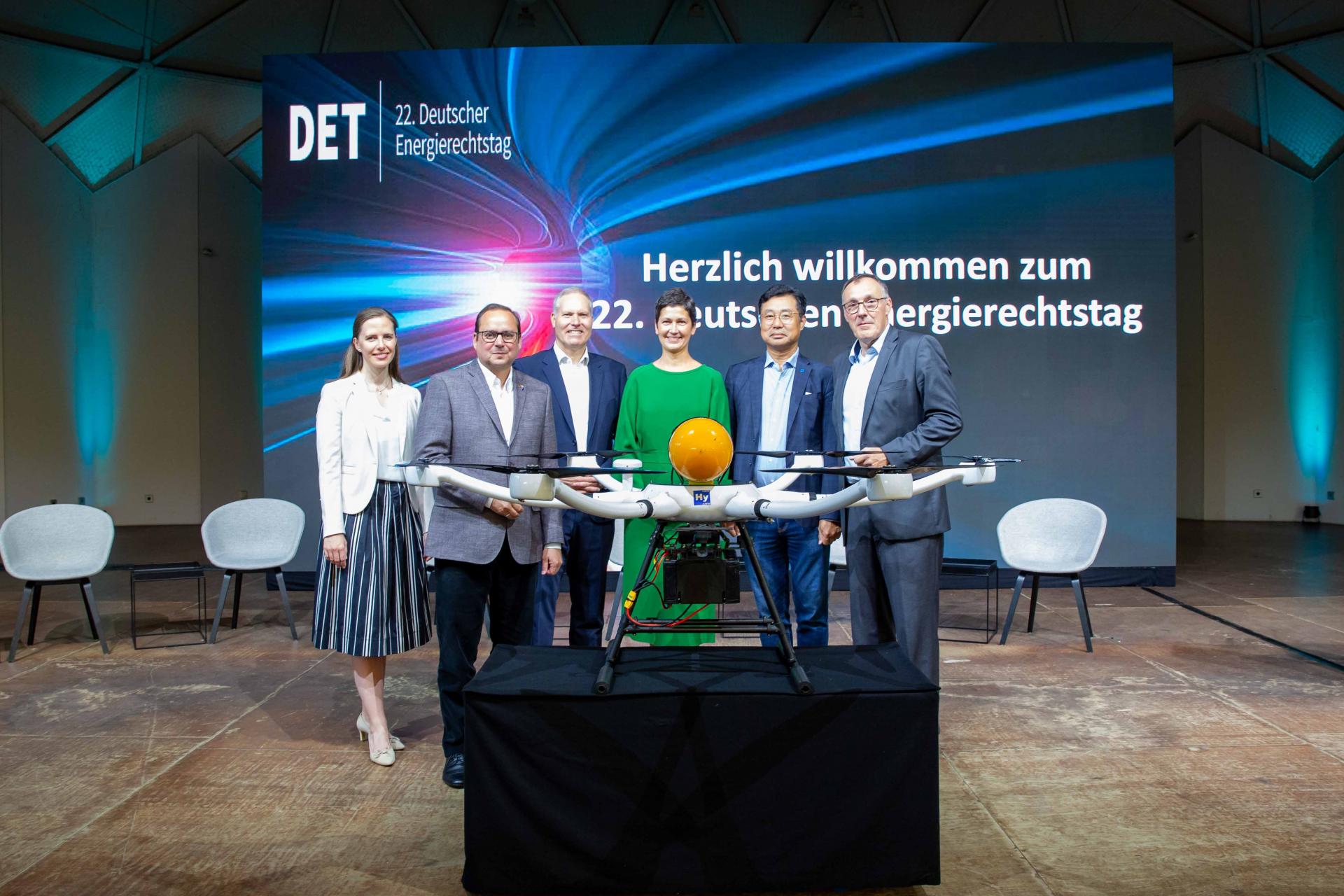 Charting the Path Forward
With collaborations already established with esteemed Essen-based companies and industry leaders such as H2UB, TÜV NORD GROUP, E.ON, Rosin Büdenbender Rechtsanwaltsgesellschaft mbH, and Linde GmbH, Hylium Industries is positioned for exponential growth. These partnerships emphasize the practical applications of hydrogen-powered drone technology across various sectors, cementing Essen's role as an anchor for pioneering energy solutions.
As the energy capital of Europe, Essen's role in driving the global energy transition is undeniable. With the support of partners like EWG and the entire hydrogen ecosystem of the #MetropoleRuhr, Hylium Industries is set to shape a sustainable and efficient future for aerial technology. This journey marks just the beginning, as the company remains committed to redefining the skies and paving the way for a new era of innovation.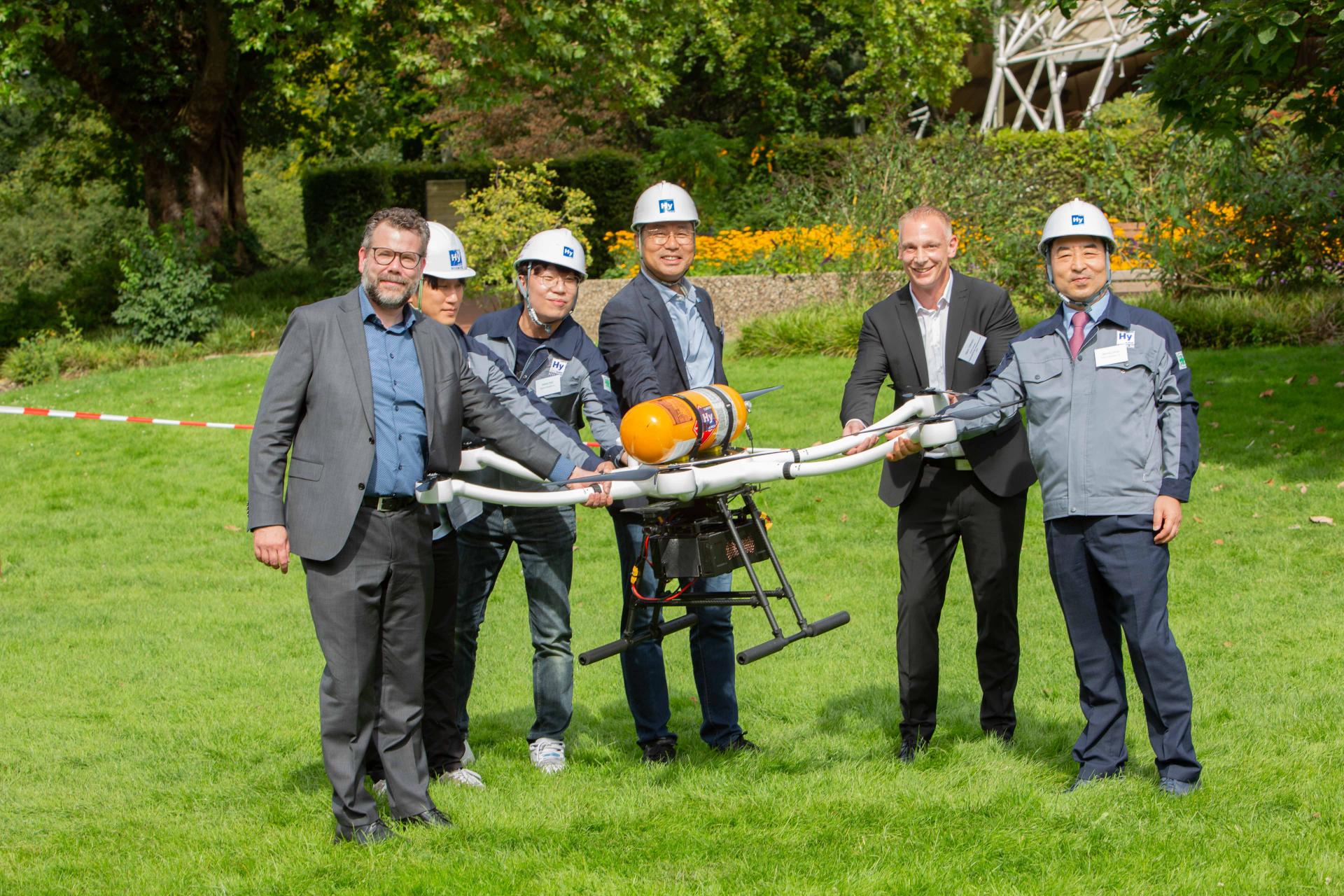 Stay tuned as Hylium Industries continues to soar, ushering in an era of sustainable aviation that holds the potential to transform industries and contribute to a greener future.